Sleep Apnea Therapy – Andover, MA
A Simple Solution for Fantastic Sleep
Sleep apnea is a serious condition that affects about 22 million Americans, and even more also snore, meaning a lot of people are missing out on their much needed rest every night. This can severely deteriorate someone's health and quality of life, but at Andover Family Dental, we can help patients overcome both problems with a very simple solution. Using a custom-made oral appliance, a patient will be able to sleep soundly, deeply, and silently so they (as well as everyone around them) can wake up feeling great in the morning again.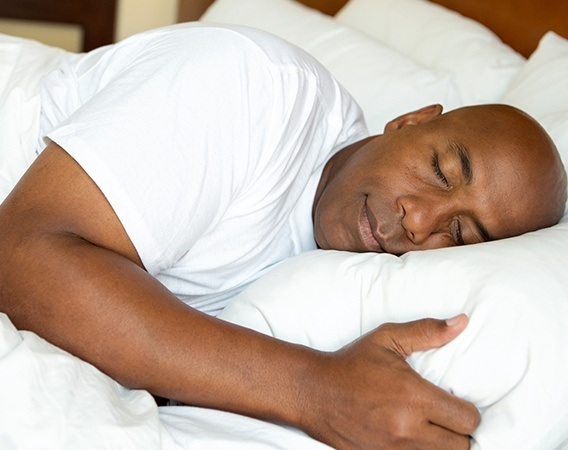 Why Choose Andover Family Dental for Sleep Apnea Therapy?
Custom-made sleep appliances for every patient
Able to stop snoring the very first night
Proven CPAP alternative
How We Help Patients Sleep Better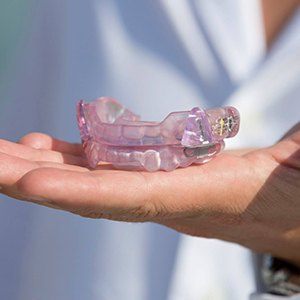 The sleep solution we offer is called oral appliance therapy, or OAT. For this, a patient simply wears a custom-made mouthguard to bed, and it repositions the jaw slightly to keep the airway open throughout the night. This prevents the breathing cessations associated with sleep apnea as well as snoring, leading to better quality sleep immediately. Our appliances are designed specifically for each patient, ensuring that they are always comfortable & effective. OAT has also been shown to be a viable alternative for patients currently using a CPAP machine.
Could OAT be exactly what you need to get a good night's rest? Contact us today to learn more.