Preventive Dentistry – Andover, MA
The Foundation of a Healthy Smile
While the team at Andover Family Dental is happy to help patients with any kind of dental problem, we'd much rather stop those problems from developing in the first place! That's why we provide such a wide variety of preventive services. With them, we can make sure that you and your loved ones never have to worry about pesky cavities, gum disease, or even oral cancer. To schedule your next dental appointment so we can protect your smile, contact us today.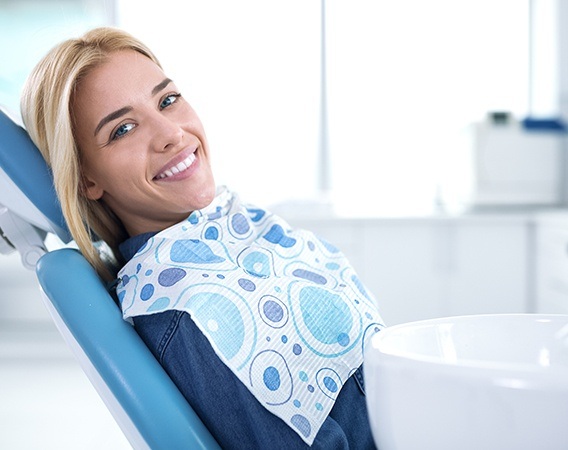 Why Choose Andover Family Dental for Preventive Dentistry?
Team of 3 highly-experienced dentists
Wide variety services provided in-house
Happy to treat both children & adults
Checkups & Cleanings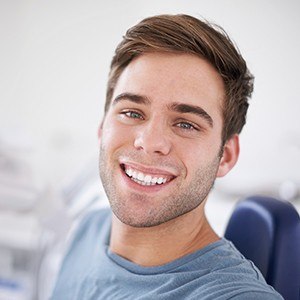 Whether someone is 3 or 93, we recommend that everyone should receive at least two dental checkups and cleanings each year. These appointments will enable our dentists to find any potential issues you might have as early as possible so they can be taken care of right away. Plus, a dedicated cleaning from one of our hygienists can remove all plaque and tartar from your teeth, protecting you from cavities and making your smile feel like polished porcelain.
Oral Cancer Screenings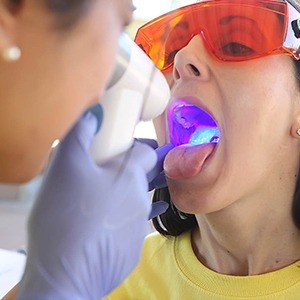 When it comes to oral cancer, early detection and treatment are absolutely essential to overcoming the disease, but its initial symptoms are very easy to miss, meaning many patients aren't diagnosed until it is quite advanced. To make sure our patients are never caught off guard, we perform a complete oral cancer screening at every routine checkup. We'll examine your mouth for any suspicious sores or growths, and if we find anything, we'll arrange for a biopsy so you can get a diagnosis right away.
Nightguards for Teeth Grinding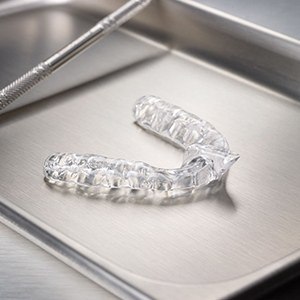 Many, many people unconsciously grind their teeth while they sleep due to daily stress. According to research, as many as 1 in 3 people have this habit! Over time, it can severely wear down the teeth to the point that they crack or break, but with a nightguard, we can help people rest easy. It's a small, custom-made oral appliance a patient wears to bed, and it places a firm but comfortable barrier between the rows of teeth to prevent any harmful contact during the night.
TMJ Treatment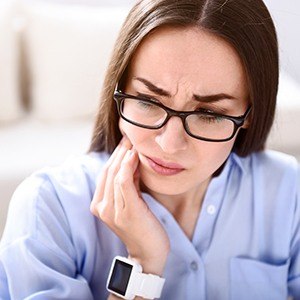 The TMJ (temporomandibular joint) is the small set of hinges in your lower jaw that allows it to move fluidly in all directions. Like other joints in the body, it can sometimes fall victim to stress, strain, or inflammation. This can lead to symptoms like a stiff and painful jaw, chronic headaches, and even soreness in the neck and shoulders! Thankfully, our team is able to identify and treat these kinds of issues using equilibrations to rebalance the bite and occlusal splints that can help relieve pain while a patient sleeps!